No software. No hardware. No difficulties
To ensure maximum simplicity and efficiency
KanbanBOX is a web-based system with no license or user restrictions. You do not need to install any software, to access KanbanBOX it is sufficient to have a computer, mobile phone or tablet connected to the Internet.
With the KanbanBOX app for Android and iOS, you can read barcodes and send calls to suppliers even directly from your smartphone! To use KanbanBOX it is possible to start sizing company kanbans by having an internet connection and a device capable of surfing the web. Furthermore, you can print the labels using a normal printer.
If, on the other hand, you are interested in purchasing devices capable of making the sizing of your kanbans smarter, you can choose from the many products that we have selected and make available to companies.
Hardware for kanbans with disposable cards
A device with a web browser
and internet connection
To access KanbanBOX you need a web browser to view the electronic kanban board and declare the kanban cards.
The device can be a fixed work station, a laptop or even a tablet. From which you can print the new kanban cards, which are in pdf format.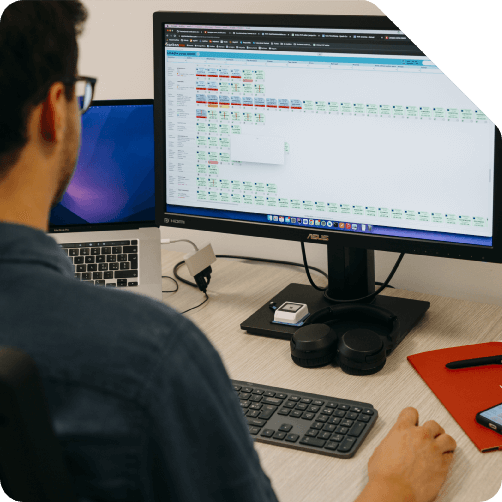 A printer
connected to the device
If you are a supplier, a common laser or inkjet printer is enough to print the new kanban cards.
If you have to print many kanban cards per day, we recommend a thermal transfer printer that prints on removable attach/detach labels and already with the specific label format chosen for the kanban cards. A practical and really inexpensive solution!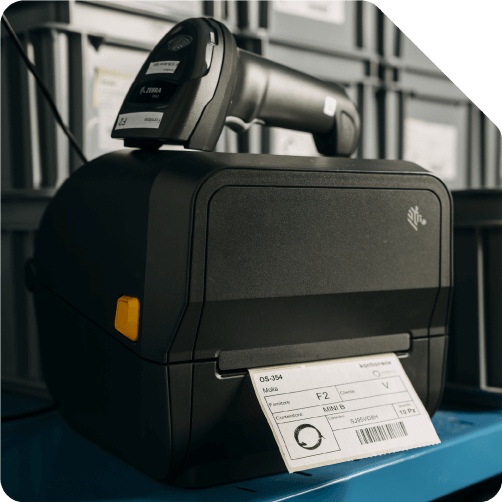 Based on your choice, a
bar codes reader
If you want to advance the status of the kanban cards during the replenishment process, declare the kanban cards without wasting time when they enter the warehouse or when they are to be replenished, you can speed up the operation with a simple barcode reader connected to your device. Or using your smartphone's camera!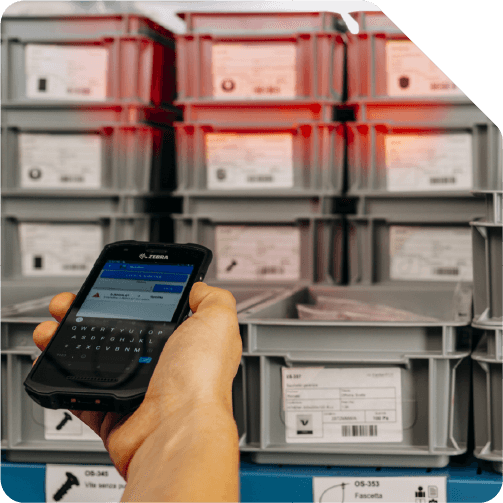 Find out about the wearable devices
Do you want to make the operators' work ergonomic and smart? Take a look at e-wearable devices and wearable wireless barcode scanners with BLE or RF technology.
Find out more